Building Math Achievement Through the Arts
By Leigh Mays
Traditional math classes conjure images of equations, graphs, charts, and worksheets. However, math is so much more! As Destiny School of the Arts Middle School math teacher, I try to incorporate an artistic or creative integration in each major math skill to build engagement, retention, and achievement. Incorporating arts into math class is not about diluting the rigor of the subject but about enriching the learning experience. Here are some ways that we integrate art and creativity into our math curriculum.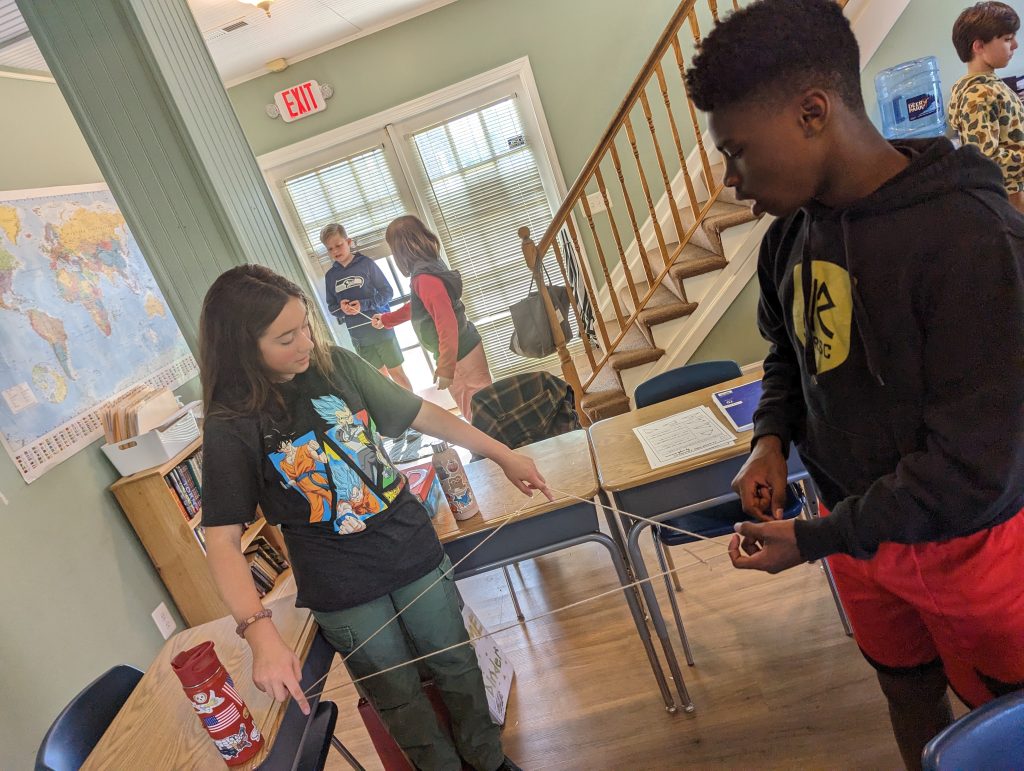 1  Real-World Artistic Representations: The use of art to visualize mathematical concepts can turn abstract ideas into tangible creations. Graphs, diagrams, and geometric designs allow students to see the beauty in the patterns and relationships that math embodies. For example, Rodin's sculptures and DaVinci's invention model drawings can be used to teach scale and proportions. Mondrian's squares and Kadinsky's circles can enhance geometry concept exploration. Tessellations are a strong tool for exploring patterns and transformations.
2. Creative Problem Solving: Arts encourage students to approach problems from different angles. This creativity is invaluable when tackling complex math problems that require innovative solutions. Creative problem-solving is a life skill that will help our students as they navigate challenges in all areas of life. We use visual representations and hands-on manipulatives to encourage productive math struggles. Our middle school math classroom schedules "Math Struggle" into our weekly routine. Students are presented with challenging problems requiring collaboration and creativity to solve and defend their thinking. Setting aside dedicated time to use creativity to support productive struggles builds resilience, perseverance, and confidence to try new things and be risk-takers.
3. Cross-Curricular Bridges: The arts can span the gap between different subjects. Students can explore the intersection of math and art, discovering how mathematical principles are applied in artistic endeavors such as architecture, perspective drawing, and music composition.
4. Hands-on Learning: Incorporating movement and dance into math activities can help kinesthetic learners grasp mathematical concepts. You may hear our 5th graders singing and dancing to "YMCA" with lyrics rearranged for learning angle measurement. This is not only fun and engaging but the physical experience reinforces understanding and builds retention. Using artistic materials like clay, origami, or blocks can make abstract concepts concrete and are used in everything from building patterns in Kindergarten to modeling fractions in 3rd grade and manipulating integers in Middle School.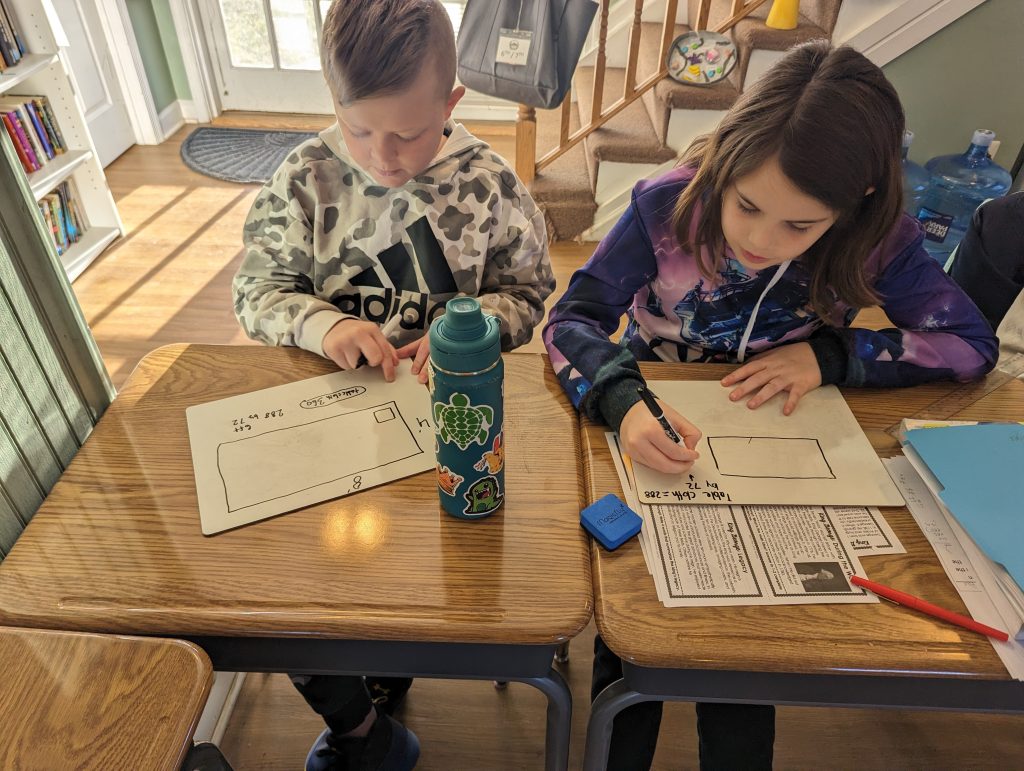 One of the most significant advantages of incorporating the arts into math class is that students can use their own passions and talents to explore math, making it more enjoyable and less intimidating. Our students are then more likely to retain new knowledge and develop a lifelong love for both the arts and mathematics!