Destiny School of the Arts is growing into a K-5th grade elementary school focused on academics and arts integration! We have built a successful kindergarten program that began in the Fall of 2012. Due to both the success of our approach and overwhelming parent request, we launched an elementary school based on academic excellence through arts integration. In the Fall of 2016, we began with our first ever 1st grade class and grew by one grade each subsequent year until establishing our first 5th grade class in 2021. For the 2021-2022 school year, we are offering Kindergarten through 6th grade.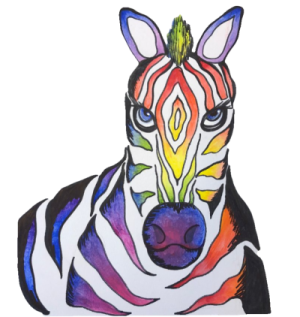 Enrollment For the 2021-2022 School Year Is Open
At Destiny School of the Arts, we have developed a unique curriculum scope and sequence to aid us in meeting all of our learning objectives.  Our primary curriculum resource for both math and reading is the Abeka curriculum. Our social studies and science objectives are largely founded in the Virginia Standards of Learning (SOLs) and discovery learning methodology. Additionally, like Loudoun County Public Schools, we use the D'Nealian method to teach handwriting, as this style of writing lends itself to a more seamless transition to cursive writing. We also emphasize God's love, treating others the way we would like to be treated, and the importance of Judeo-Christian principles, such as honesty, responsibility, and integrity.

Formative and summative forms of assessment are utilized throughout the year. And while we have these assessments, we are not a "test-driven" school. Our curriculum focuses on collaboration, critical thinking, creativity, and communication, also known as the "4 C's." We believe these skills to be imperative and beneficial to students as they develop into 21st century citizens.

We value teacher expertise, best practices, and quality resources. Teachers and administrative staff regularly collaborate to adapt and improve teaching methods and our curriculum. One important approach at Destiny School of the Arts is to teach across the curriculum. We strongly believe that our approach to instruction creates meaningful experiences that ultimately result in true learning for our students!

An Example of Teaching Across the Curriculum:
Our academic teacher may be teaching a unit on Mexico and its geographical location in relation to the United States. Simultaneously in art, students learn about a prominent Mexican artist and imitate that artist's works or techniques. In Spanish, they may read Mexican folktales and learn further Spanish vocabulary through studying the country's cultural characteristics. In Creative Movement, they will learn the Mexican Sombrero dance, and in Music they will be exposed to famous Mexican bands and musicians, while working on rhythm patterns using maracas.
Art
Every child has a creative side and most love to get their hands dirty! This class uses children's natural creative impulses to develop works of art and simultaneously develop fine motor skills needed for writing and cutting. Each child will utilize color in many different ways as they draw and sketch letters and words.

Creative Movement
Imagination is the key to this class. The students' imagination will soar as they experience what it feels like to move like the wind or pounce like a tiger. Every class will emphasize creative movement skills that help develop balance, hand-eye coordination, sports' fundamentals, and focus skills such as listening and following directions. Sequencing skills will also be put into practice as the students dance the beginning and ending segments of stories and songs.

Music
Because of their natural love for music, children are motivated to develop their singing, listening, and focus skills. Each child is given the opportunity to sing, play musical instruments, and explore musical concept at a developmentally appropriate level. This class introduces essential building blocks to many concepts such as letter sounds, numbers, sequencing, and patterns.