Rates
2020 - 2021 School Year
Preschool Rates
At Destiny, we understand the importance of fostering a nurturing environment where our students can grow, learn, and achieve at a young age. Our goal is to help our students develop confidence in their own abilities as they take their first steps socially, artistically, and academically.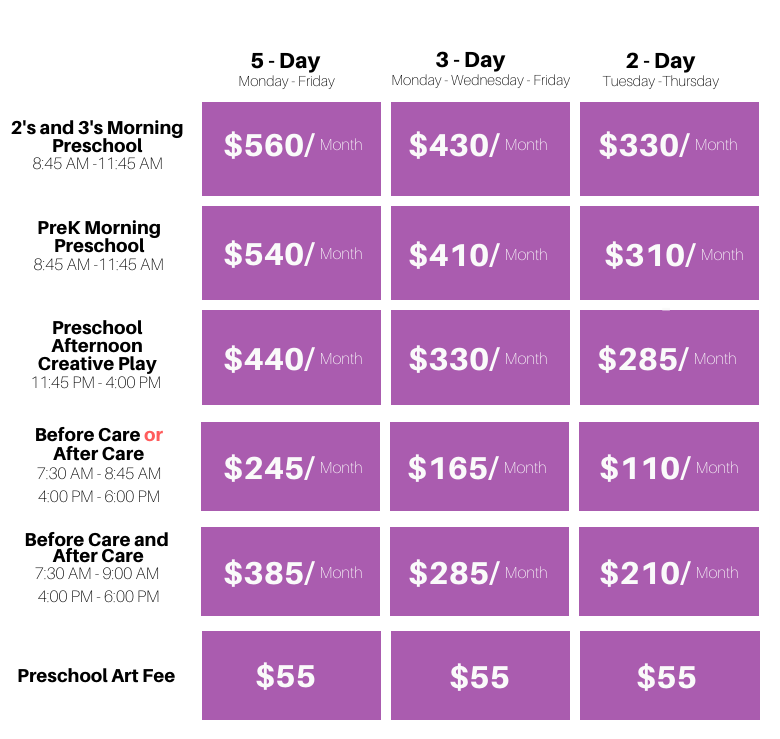 Elementary Rates
Our elementary is designed to inspire and equip our students with the tools they need to succeed in and out of the classroom. We desire to teach our students how to be exceptional 21st-century citizens, who are confident in their own abilities to think critically, be creative, collaborate with others, communicate effectively, and practice outstanding character.
To learn more about our rates or for any admissions related questions, please contact us at info@destinyschoolofthearts.com.
Non Full Time Student Rates*